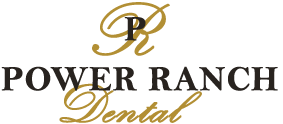 Dental Basics: Brushing Gilbert, AZ
Clean and healthy teeth come from brushing. Here are a few tips to consider:
Brush twice a day. Take your time when brushing. Do not rush.
Use proper equipment. Use fluoride toothpaste and a soft-bristled tooth brush. Consider an electric tooth brush especially if you have arthritis or other problems that make it difficult to brush effectively.
Practice good technique. Hold toothbrush at a slight angle against your teeth and brush with back and forth motions. Remember to brush the inside and chewing surface of your teeth. Vigorous and sharp brushing and irritate the gums.
Keep equipment clean. Rinse tooth brush with water after brushing. Store toothbrush in an upright position, and allow it to dry until you use it again. Don't routinely cover toothbrushes, or store them in closed containers, this cam encourage the growth or bacteria.
Know when to replace tooth brush. Invest in new toothbrush or head your electric tooth brush every three to four months, or sooner if the bristles are very frayed.
For more tips about dental basics, give Power Ranch Dental a call at (480) 988- 2282. We look forward to meeting with you!


FREE CONSULTATION