Dental Experts in Gilbert, AZ
Power Ranch Dental Expertise: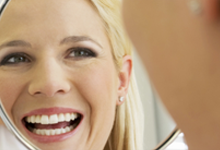 As professionals in the dental field, we want you to be confident in knowing that you can trust us. Here at Power Ranch Dental, we are a team of highly skilled and trained clinicians. We pride ourselves in providing you will all the help and resources to get you the beautiful smile you deserve. We are very committed to keeping up education and learning so we can give you the best service and results. Our team attends many seminars, conferences and meetings in order to stay informed on all the new advances in dental technology. Some of these advances in dental technology are techniques, products, and equipment. We hope you choose Power Ranch Dental so we can help you with all your dental hopes needs. Contact us today at (480) 988- 2282!

FREE CONSULTATION