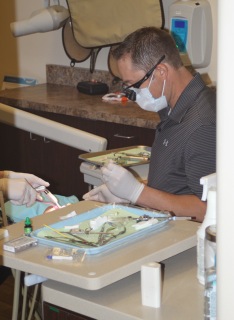 What does getting a dental bridge entail?
Getting a bridge usually requires a couple of visits. While you are numb, the anchoring teeth are prepped by removing a portion of enamel and allows for a crown. Next an impression is taken of your teeth and is sent to a dental laboratory so they can make the permanent bridge. Also, a temporary bridge is made and worn for a few weeks until your next appointment. At your second visit, you permanent bridge is carefully checked, adjusted and cemented into your mouth. You will receive car instructions at the conclusion of your treatment. Proper brushing, flossing and regular dental visits will aid in the life of your new bridge.
Please call Power Ranch Dental at (480) 988- 2282 if you would like more information on dental bridges.

FREE CONSULTATION

FREE CONSULTATION