Overcoming Dental Pain Gilbert, AZ
If you think it is too painful to have dental work done, then it is very likely that you have had at least one very painful experience in the past. This could have been due to a number of different reasons. Firstly, the dentist could have started the procedure too early and the area in the mouth didn't have enough time to get properly numb. There is also the possibility that the dentist had trouble getting you numb. Thirdly, there could have been active infection in the tooth before the dental procedure was done and that is where you are associating the pain with. Finally, there is the possibility of remembering pain in the injection site.
Here at Power Ranch Dental, we will make sure you feel as comfortable as possible. When people leave our office, they tell us that we have helped them overcome there fears of dental pains. Try to overcome your anxiety and come see us at Power Ranch Dental. We would lve to help you! Give us a call at (480) 988- 2282 so we can answer any questions you may have about the services we offer.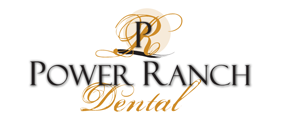 FREE CONSULTATION