What are crowns?
Crown (or caps) is a protective covering that encases the entire tooth surface after restoring it to its original shape and size. Crowns protect the tooth and strengthen a tooth structure that cannot be restored with fillings or other restorations.
There are several types of crowns, however, porcelain is a tooth cover crown and it is the most popular. This is because it resembles your natural teeth. Porcelain crowns are made to match the shape, size and color of your tooth, giving you a natural looking smile. They are very durable and will last a long time. Eventually, due to wear and tear, crowns may need to be replaced.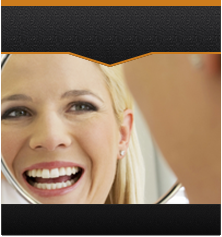 Please call Power Ranch Dental at (480) 988- 2282 if you have any further question on what Porcelain crowns are or to see if it is something you would benefit from. We look forward to hearing from you!

FREE CONSULTATION