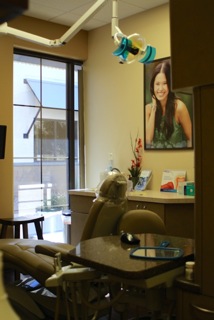 Sports Safety- What are the Different Types of Mouth Guards?
Mouth guards should always be resilient, tear-resistance and made in your dentist's office or professional dental lab. It should also fit properly and not restrict any speech of breather.
There are three different types of mouth guards. These include:
Custom- made mouth guards- These are individually designed and are most likely to have the most comfortable fit and best protection. Using an impression of your teeth, your dentist makes a mouth guard over a model of the teeth.
Boil and bit mouth guards- These come from a preformed shape that can be altered by boiling the mouth piece in water, then biting into the warm plastic for a custom fit. They can be bought at many sporting good stores and could provide an excellent fit.
Stock mouth guards- These are inexpensive and come pre-formed. Unfortunately, they often don't fir very well. They can be bulky and may make breathing and talking difficult.
If you would like to learn more about sports safety in relation to your teeth or if you have further questions regarding mouth guards, please give Power Ranch Dental a call at (480) 988- 2282. We look forward to meeting you!

FREE CONSULTATION