A root canal is something that is needed when a tooth has been affected by decay, infection or any abnormalities with the nerve of the tooth. Please read the following information about why we do root canals and symptoms to look out for if you would need one.
Symptoms for RCT: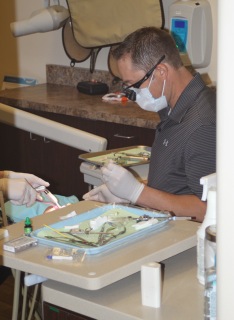 An abscess on the gums.
Sensitivity to hot and cold.
Severe tooth pain.
Swelling and /or tenderness
Sometimes a tooth is dead and none of these symptoms are present.
Reasons for Root Canal Treatment:
Decay has spread to the nerve of the tooth.
Infection or abscess has developed inside the tooth or at the root tip.
Injury or trauma to the tooth.
If you feel like you are experiencing any of these symptoms, please give our office a call at (480) 988- 2282. Power Ranch Dental would love to help you achieve a healthier smile.

FREE CONSULTATION