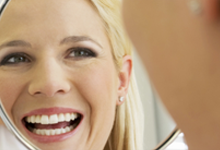 Causes for Tooth Sensitivity Gilbert, AZ
Exposure of the dentin of a tooth is what makes a tooth feel sensitive. This could be due to a number of factors. Some of the most common reasons are:
Gum Recession- this comes from age or improper brushing.
Acidic Beverage (such as soda) that cause enamel erosion and exposure of dentin.
Tooth grinding- this may cause most or all of your teeth to feel sensitive.
Brushing with abrasive toothpaste, brushing incorrectly and brushing more than three times a day could result in the loss of enamel.
A chipped or fractured tooth
Dental treatments such as, teeth whitening, dental cleanings, having braces or getting a filling placed can also cause sensitivity during or after the visit. If you are struggling with tooth sensitivity, come and see us at Power Ranch Dental. Our team of doctors can take a look at your teeth and give you options on how to help. Give us a call at (480) 988-2282 today!


FREE CONSULTATION

FREE CONSULTATION

FREE CONSULTATION