Dental Fillings in Gilbert, AZ
Dental restorations are used to restore the function and integrity of any missing tooth structure in the mouth. A filling can be divided into two different types. These different types are called direct and indirect. They also can further be classified by their location and size. Restoring a tooth to good form requires two steps, preparing the tooth for placement of fill materials and the actually placing the materials for the filling. Materials used may be gold, amalgam and dental composites or porcelain.
The doctors at Power Ranch Dental provide excellent service when doing any tooth restoration. We would love for you to stop by and join our family. Call us to schedule your appointment for dental restoration, or for general hygiene at (480) 988- 2282.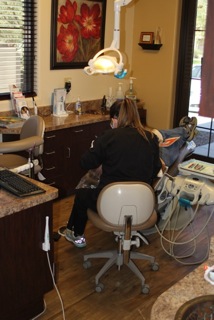 FREE CONSULTATION